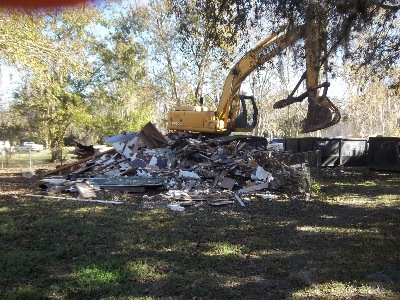 Excavators are used in many way's. Have you ever thought ...How does a farmer bury his livestock? Not by hand ! We can demolish buildings dig a hole for a in ground pool, dig stumps out whole to prevent damage to drive ways & foundations from roots that are left behind. We can even dredge a pond. What ever you need we have the equipment for the job and having the right equipment is as important as you hiring the right contractor.A contractor is only as good as his equipment,you deserve a fast efficient & fair price, that's why we will beat or compare any written rival price !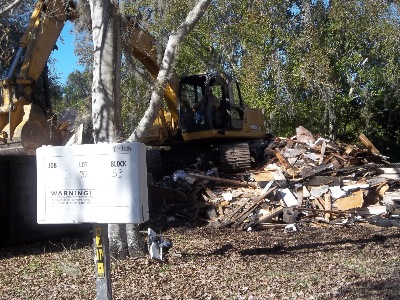 This might look messy but it goes very quick and we can have a normal home gone in one day.

With having our own dumpsters we can efficiently remove all debris and bring in dirt ,level off the area to make it look like it was never there.