The Forestry Mower can cut roads in large parcels of land from farm land to Hunting land. It even cleans & chips up brush if you just have a small area in your yard you want cleared.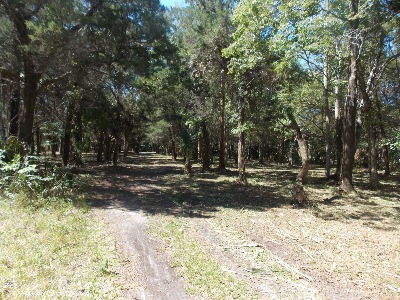 Bush Hogging helps clear under brush that grows around and under tree lines. As you see in this picture we Bush Hogged the land and used the Forestry Mower to cut a road in so the owner could access his land.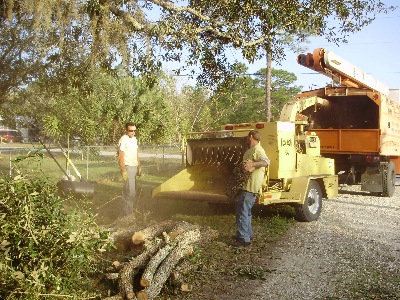 We have two Tree Chippers that can take trees over 19 inches in diameter which helps get the job done fast.