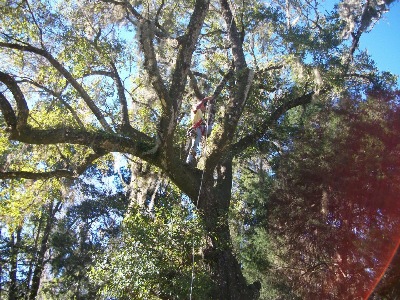 Trimming or removal of a tree can sound hectic, but with our service we can remove that too. We have one of Citrus County's best climber's, a 65 foot bucket truck,whole tree chippers,stump grinders exc.. We offer Topping, Trimming, Removal & replacement in case you still want a tree, just in a better location than the tree removed.

Our climber is used when ground is unsteady or there is a concern of underground pipe's. We can also get rid of Moss & Mistletoe.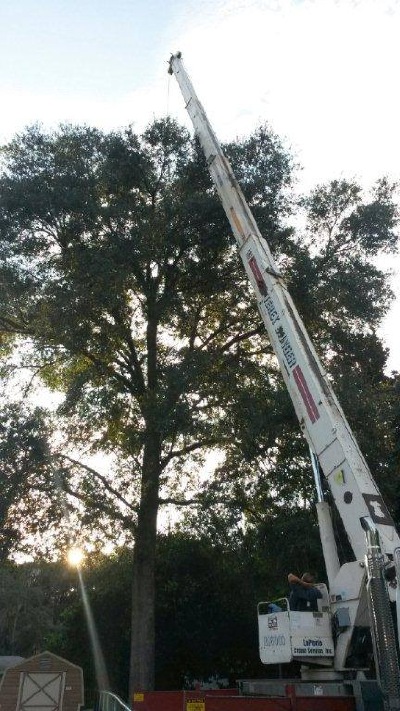 Florida has some of the largest majestic tree's and sometimes they need to be removed but can't be taken down in a normal fashion. A Crane is a safe and effective way you can go with out causing damage to anything around it and can be less costly than you would think.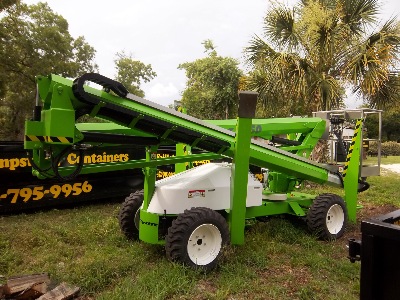 With our Self Propelled Aerial Lift we can trim anywhere. It's 4wheel drive and narrow design allows it to get in tight spots a truck could not reach. This light weight ground friendly machine glides across any surface without leaving a mark.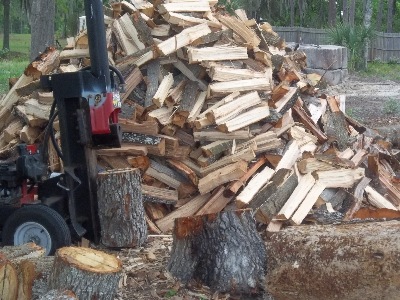 We have a mix of Hickory & oak firewood. We service local restaurants & campgrounds, but also offer 4x8 facial cores for pick-up or we deliver local if you call and make an appointment.